20/10 : ouverture des réservations pour 2023 avec un jour offert pour une semaine en locatif !

16/10 : fermeture du camping ce jour, bon hiver !

01/04 : installation du wifi gratuit dans tout le camping ! oui c'est vrai…
Détendez-vous & Amusez-vous
Idéalement situé à la frontière du Lot et Garonne et du Gers, notre camping vous accueille d'avril à octobre, pour des vacances pleine nature, dans une ambiance conviviale et décontractée.
Que vous soyez en famille, en couple ou entre amis, pour un court ou long séjour, vous serez séduit par le charme de notre parc.
Vous pourrez vous ressourcer, sur les rives de la Baïse, en alliant farniente, découverte de bouche, activités sportives (vélo, randonnée pédestre, pêche, canoë, pétanque) et culture de notre région.
Notre piscine, les jeux et notre espace bistro/bar vous permettront de profiter de moments d'amusement ou de repos.
GALERIE PHOTOS
Le camping
(Translated by Google) A quiet family campsite where you are just as welcome as a passer-by.When we were there it was very hot. Fortunately, the swimming pool was a relief.The places for passers-by are both shady and slightly more in the sun.The plumbing is a bit dated but otherwise neat.The owners try to please everyone. And they succeed! We are not a snack person, but at this campsite a snack has something more. That was pleasant.Due to the heat, we were unfortunately unable to explore the region extensively. But we will definitely come back for this.(Original)Rustige familiecamping waar je als passant even goed welkom bent.Toen wij er waren, was het loeiheet. Het zwembad bracht gelukkig soelaas.De plaatsen voor passanten zijn zowel schaduwrijk als iets meer in de zon.Het sanitair is wat gedateerd maar voor de rest netjes.De uitbaters proberen het iedereen naar hun zin te maken. En dat lukt hun ook! Wij zijn niet zo snack aangelegd maar op deze camping heeft een snack toch wel iets meer. Dat was aangenaam.Door de hitte konden we de regio helaas niet uitgebreid verkennen. Maar we komen hiervoor zeker nog wel eens terug.
Nico Himpe
08:56 28 Oct 22
Thierry Valero
15:04 25 Sep 22
Camping très agréable, tenu par un couple de personnes charmantes. Très calme et les mobilhomes sont très confortables.Merci pour ce beau week-end.(Translated by Google)Very pleasant campsite, run by a couple of charming people. Very quiet and the mobile homes are very comfortable.Thank you for this beautiful weekend.
marie dominique HARISMENDY
17:47 11 Sep 22
Endroit très sympa. Les propriétaires sont accueillants et très gentils.Le cadre est vraiment agréable et beau. Nous avons séjourné 2 nuits dans une cabane c'était très charmant.On vous recommande ce camping charmant.(Translated by Google)Very nice place. The owners are welcoming and very kind.The setting is really nice and beautiful. We stayed 2 nights in a cabin it was very charming.We recommend this charming campsite.
mathilde vigouroux
17:06 25 Aug 22
ropelstone
07:04 25 Aug 22
Camping familial à taille humaine, bien ombragé, au calme, location d'une maisonnette sur pilotis tout confort. Le snack est un vrai délice et les propriétaires sont vraiment très sympathiques. Une belle adresse à garder!(Translated by Google)Family campsite on a human scale, well shaded, quiet, rental of a comfortable house on stilts. The snack is a real delight and the owners are really very friendly. A great address to keep!
Soso Chanee
12:13 21 Aug 22
Un super séjour dans ce camping familial, calme et chaleureux. De bons petits plats à déguster au snack, une piscine agréable et ombragée en fin de journée et une jolie région.Merci à l'équipe pour son accueil(Translated by Google)A great stay in this family campsite, calm and warm. Good little dishes to enjoy at the snack bar, a pleasant and shaded swimming pool at the end of the day and a pretty region.Thanks to the team for their welcome
Camping familial calme convivial très belle piscine à bonne température les patrons Florence et Denis sont très sympathiques accueillants merci pour votre gentillesse les repas du resto sont de qualité on a passé 15 jours de vacances extra on reviendra(Translated by Google)Quiet friendly family campsite very nice swimming pool at the right temperature the owners Florence and Denis are very friendly welcoming thank you for your kindness the meals in the restaurant are of quality we spent 15 extra days of vacation we will come back
JC Barreteau
09:11 18 Aug 22
Lieu convivial, familial, on l'on a envie de retourner l'année d'après...On y est au calme et ca fait du bienMerci a Flo et Denis pour leur gentillesse 🥰(Translated by Google)Friendly, family place, we want to return the year after...It's quiet there and it's goodThanks to Flo and Denis for their kindness 🥰
Sandrine Despret
06:45 17 Aug 22
Camping très bien situé au calme au bord d'une rivière.Les propriétaires sont supers sympas et accueillants.Nous étions dans une cabanne sur pilotis très bien aménagée. Nous avons mangé au bistro du camping deux fois et leurs burgers sont excellents ! On recommande vraiment! Merci d'avoir encore des petits campings familial comme celui çi ou l"on passe de très bonnes vacances!(Translated by Google)Campsite very well located in a quiet area on the edge of a river. The owners are super friendly and welcoming. We were in a very well appointed cabin on stilts. We ate at the campsite bistro twice and their burgers are excellent! We really recommend! Thank you for still having small family campsites like this where we have a great holiday!
Nathalie Poitevin
12:34 15 Aug 22
Super camping, très bon accueil...je recommande 😃(Translated by Google)Great campsite, very warm welcome...I recommend 😃
christelle GEFFRIAUD
10:09 11 Aug 22
Camping parfait restaurant parfait c'est calme le personnel est agréable merci 👏😉(Translated by Google)Perfect campsite perfect restaurant it's quiet the staff is pleasant thank you 👏😉
thierry Lacombe
22:34 10 Aug 22
Étape cyclo sur la vélo route de la vallée de la Baïse.Super camping ombragé piscine et snack gérant très sympas(Translated by Google)Cycle stage on the cycle route of the Baïse valley.Super shaded campsite with swimming pool and very friendly snack manager
Wanlü Bike
16:22 07 Aug 22
Nous étions de passage pour une nuit, accueil agréable, camping nature, bar bistrot à faire , prenez le sauté de veau aux olives et crème aux œufs maison , un régal !!!(Translated by Google)We were passing through for one night, pleasant welcome, nature camping, bistro bar to do, take the sautéed veal with olives and homemade egg cream, a treat!!!
Celine Costes
07:11 07 Aug 22
Très bien!Les propriétaires sont très sympa, toujours à l'écoute des clients.Camping avec beaucoup d'ombre.La cuisine du snack, est un vrai délice(Translated by Google)Very well!The owners are very nice, always listening to customers.Campsite with plenty of shade.The snack food is a real delight
Baptiste Cigan
16:58 06 Aug 22
Lieu très sympathique. Nous avons pu y manger malgré que nous ne soyons pas du camping et y avons été très bien reçu.(Translated by Google)Very friendly place. We were able to eat there despite not being from the campsite and were very well received there.
johan benoit
06:17 30 Jul 22
Une semaine au top! Camping sympa, propre! Gérants accueillants! Resto très bon à petit prix idéal pour les familles ! Une région et un camping à découvrir ! Peut être à l année prochaine 😉Lionel(Translated by Google)A great week! Nice, clean campground! Friendly managers! Very good restaurant at a low price ideal for families! A region and a campsite to discover! Maybe next year 😉Lionel
Smaller camp by the river and walking distance to the town. Managers were very friendly and helpful. Facilities very clean. We had a meal in the resturant, well cooked and reasonable price. Nice pool too.I recommend this camp.
Frank Taylor
14:14 18 Jul 22
Venu sur le site pour une animation organisée par le bar associatif du village. Le lieu a l'air sympathique. En tout cas le lieu est propre et calme. Les propriétaires sont sympas.Un lieu à recommander pour des vacances au vert.(Translated by Google)Came to the site for an event organized by the village bar association. The place looks nice. In any case the place is clean and quiet. The owners are friendly.A place to recommend for a green holiday.
godefroy47
19:44 10 Jul 22
Florence Jonvel
20:45 01 Jul 22
Accueil excellent , camping calme, grands emplacements, bien entretenu. Restauration au top, assiettes bien remplies. WiFi de partout(Translated by Google)Excellent welcome, quiet campsite, large pitches, well maintained. Catering at the top, plates well filled. WiFi everywhere
monique Bourgier
19:33 27 Jun 22
Olivier BOUSSEMART
22:30 11 May 22
Restaurant trouver part Hazard le long de notre périple, gérant et gérante super sympa, souriant et accueillant, nourriture simple de qualité copieux et très bonne.Cadre du camping pour la tranquillité, ou la pêche il ni a pas mieux.(Translated by Google)Restaurant find part of Hazard along our journey, super nice manager and manager, smiling and welcoming, simple food of hearty and very good quality.Camping setting for tranquility, or fishing, there is nothing better.
Guillaume Boldron
18:23 04 May 22
Proprio très sympathique accueillant et super bon merci(Translated by Google)Owner very friendly welcoming and super good thank you
Thierry Bourgade
20:04 02 Oct 21
Beau camping bel endroit rien à dire tout parfait juste un manque c internet !!!(Translated by Google)Beautiful campsite beautiful place nothing to say everything perfect just a lack c internet !!!
Kristina Larralde
12:36 10 Sep 21
Super accueil, jolie piscine. Je recommande(Translated by Google)Great welcome, nice swimming pool. I recommend
Nadine Archambault
17:35 05 Sep 21
Camping très agréable, très bon accueil les propriétaires sont trèsaccueillant, la cuisine sur place et vraiment top, on le recommande.Les bikers de la tente 23😁(Translated by Google)Very pleasant campsite, very warm welcome the owners are verywelcoming, the kitchen on site and really top, we recommend it.The bikers of tent 23😁
Supermanouel Reiter
18:31 23 Aug 21
Très joli camping, nous sommes restés qu'une nuit, mais c'est une adresse à garder. Proprietaires très gentils et mention spéciale pour les sanitaires très propres. Nous recommandons .(Translated by Google)Very nice campsite, we only stayed one night, but it's an address to keep. Very nice owners and special mention for the very clean sanitary facilities. We recommend .
Nathalie Boitard
09:57 18 Aug 21
Paisible familial pour passer bonnes vacances avec une restauration très agréable(Translated by Google)Peaceful family to spend good holidays with a very pleasant catering
Gregory Specque
10:56 17 Aug 21
Camping agréable ,avec poules et coqs,qui se promènent, à faire canoë kayak et surtout le resto du camping une tuerie . Beaucoup de choses à faire et visiter à 10 km du camping .(Translated by Google)Pleasant campsite, with chickens and roosters, which roam, canoeing and especially the restaurant of the campsite a killing. Lots of things to do and visit 10 km from the campsite.
Lucie Goislot
15:52 14 Aug 21
Sylvie Stiz
14:56 13 Aug 21
Nous nous sommes arrêtés par hasard au bistrot du camping pour manger une belle surprise nous avons très bien mangé très bon burger maison et très bien accueilli se sera avec plaisir si nous repassons dans le coin de nous arrêter à nouveau(Translated by Google)We stopped by chance at the campsite bistro to eat a nice surprise we ate very well very good homemade burger and very well received we will be happy if we come back in the area to stop again
fanny roger
18:58 02 Aug 21
Les burgers sont super bons et le personnel super sympa(Translated by Google)The burgers are super good and the staff super friendly
Camping très sympathique, calme, très bonne cuisine au snack,les gérants sont très gentils et serviables. Nous avons passé un bon séjour et nous y reviendrons.(Translated by Google)Very friendly, quiet campsite, very good food at the snack bar, the managers are very kind and helpful. We had a good stay and we will come back.
Marie-Claude Membrado
11:33 31 Jul 21
Très beau camping et patron accueillant(Translated by Google)Very nice campsite and welcoming owner
trecani frederic
02:54 29 Jul 21
Belle découverte. Bon accueil. Simple mais bon.original ce camembert rôti.(Translated by Google)Nice discovery. Good welcome. Simple but good, this roasted Camembert is original.
Violaine "nan" R
18:31 28 Jul 21
Très calme et propre, on y mange bien(Translated by Google)Very quiet and clean, the food is good
Sylviane Sion
06:41 25 Jul 21
Super camping familiale très bon accueil ou l on mange très bien je recommande😁Le bémol : pas de réseau 😕(Translated by Google)Super family campsite very warm welcome where we eat very well I recommend 😁The downside: no network 😕
Patricia Michel
10:57 22 Jul 21
Alors là !!! Accueil +++, Denis et Florence sont au top, toujours dispo, à l'écoute, la bouffe est bonne au resto de Florence, Denis est toujours là pour rendre service, j'ai 50 ans de camping, je n'avais jamais rencontré de petit camping aussi sympa. Camping ombragé, petit village très sympa à visiter, tout y est !!!(Translated by Google)Then !!! Home +++, Denis and Florence are on top, always available, attentive, the food is good at the restaurant in Florence, Denis is always there to help, I'm 50 years old camping, I've never met such a nice little campsite. Shady campsite, very nice little village to visit, everything is there!!!
Dominique Goineau
15:58 15 Jul 21
Bouba Babette
11:28 15 Jul 21
Très accueillant très sympa je suis très satisfait de se camping(Translated by Google)Very welcoming very nice I am very satisfied with this campsite
Junior Delory
11:45 10 Jul 21
Très bonne cuisine, à déguster avec modération.(Translated by Google)Very good cuisine, to be enjoyed in moderation.
Morgan Bel
19:38 07 Jul 21
Camping familial très sympa. Super accueil, emplacements vastes et calmes. Zone de vidange toute neuve. Nous n'avons pu tester le restaurant, dommage, mais ça nous donnera l'occasion de revenir. Le seul petit bémol sur les emplacements c'est la connexion 4G passable avec Orange ou Free indisponible pour Sfr et Bouygues pas bien grave car le wifi est dispo à l'accueil, restaurant ou bar.(Translated by Google)Very nice family campsite. Great welcome, large and quiet pitches. Brand new drain area. We couldn't test the restaurant, too bad, but it will give us the opportunity to come back. The only downside on the pitches is the passable 4G connection with Orange or Free, not available for Sfr and Bouygues, not a big deal because the wifi is available at the reception, restaurant or bar.
Ixfan47 Le ixfan47
11:47 08 Jun 21
marie claude bérat
16:34 07 Jun 21
Très gentil couple.,.. Serviable et agréable.... Camping très bien tenu(Translated by Google)Very nice couple.,.. Helpful and pleasant.... Very well kept campsite
Gisele Vienet
11:06 07 Jun 21
jean-marcel fauchard
13:12 01 Jun 21
C est un endroit très agréable et nous mangeons très bien et les propriétaires sont formidables j y reviendrait avec plaisir(Translated by Google)It is a very pleasant place and we eat very well and the owners are great I would come back with pleasure
Veronique Roirand
20:12 23 May 21
Très bel endroitA recommander(Translated by Google)Beautiful areaTo recommend
Katrine Campmas
13:56 21 May 21
CERTIFICATIONS
Partenaires et labels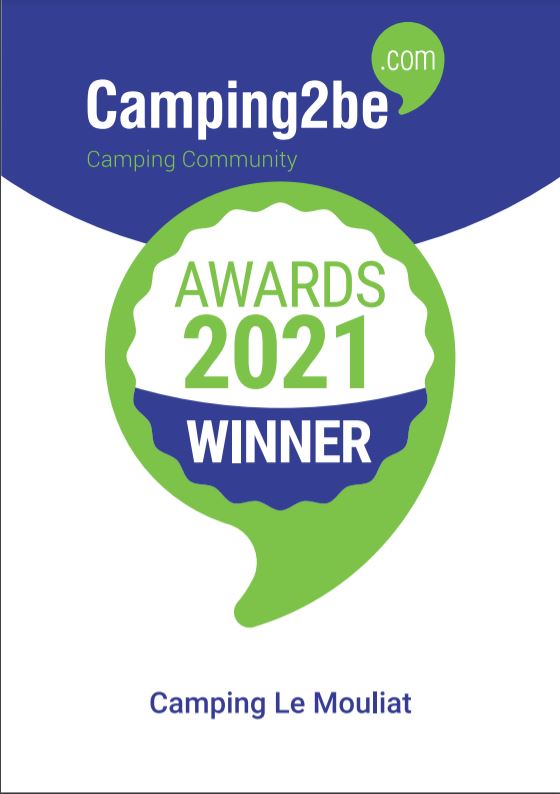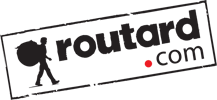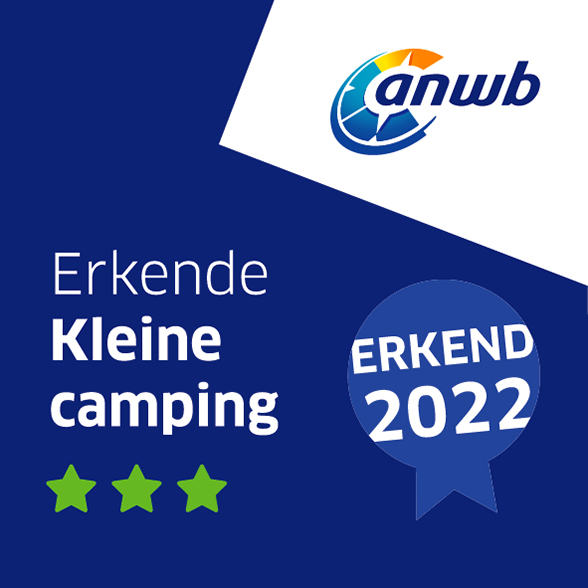 Réservez votre prochain séjour !